Introducing Ag Hedge Hotline
Your Call-in Source for Daily Market Updates from Ted Seifried and the Zaner Ag Team
Listen at home, in the fields, or on the go!
Stay up to date with our free daily service delivering concise and insightful market recaps just a phone call away—your daily source for the top news, trends, and analysis from the Zaner Ag experts.
Easy: Dial in and listen at your convenience.

Quick: Get essential information in a fraction of the time.

Intelligent: Zaner's expert analysts provide valuable insights on market trends to help you make informed decisions.
Gain daily market insight for a competitive advantage, featuring Zaner Marketing Strategist Ted Seifried and special guests Dan Hussey and Joe Nikruto.
Subscribe to our Free Ag Hedge Hotline Today!
*Disclaimer: Trading futures, options on futures, and/or retail off-exchange foreign currencies involves substantial risk of loss and is not suitable for all investors. Zaner's Ag Mobile Daily is for informational purposes only and should not be considered financial advice. Always consult with a qualified financial advisor before making investments or financial decisions.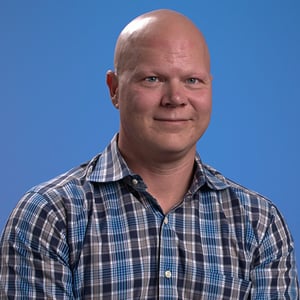 Stay ahead with Ted Seifried and Ag Mobile Daily Insights
Ted Seifried is a VP and Chief Market Strategist at Zaner Ag Hedge. He specializes in agricultural hedging employing various strategies using futures, futures spreads, outright options, and option combinations. He also writes a blog on Agweb called "The Ted Spread," frequently posts articles on Agweb, Insidefutures.com and is often quoted in Reuters, Bloomberg, and on the radio, and is found on Twitter and LinkedIn.